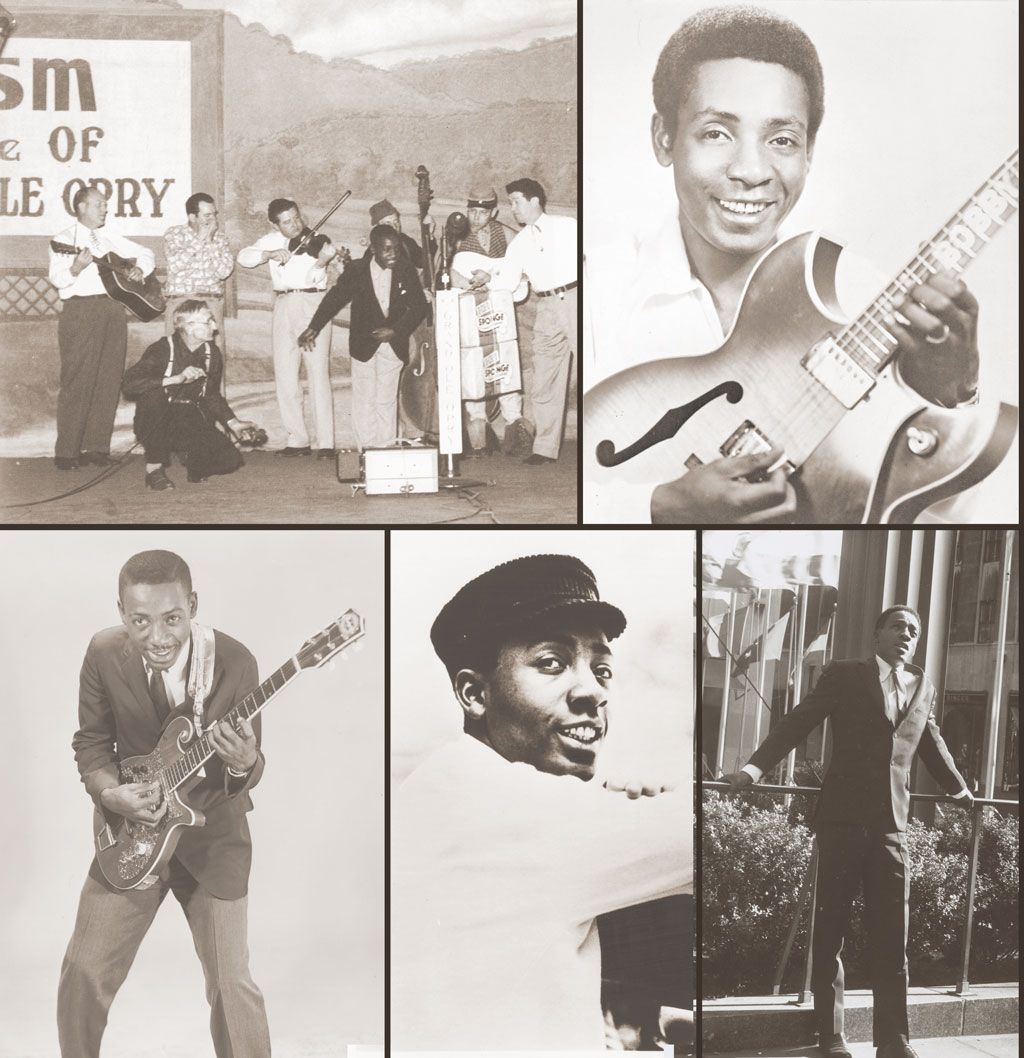 The Bobby Hebb Story
No soul singer of the 1960s boasted the singular array of contrasting influences that Bobby Hebb brought to the table. Hebb came up primarily country in his hometown of Nashville, proceeded to immerse himself in the hip New York jazz and R&B scenes, and had his biggest hit in 1966 with the self-penned "Sunny," a pop classic that attracted an astonishing array of covers by everyone from Frank Sinatra with Duke Ellington's orchestra to actors Leonard Nimoy and Robert Mitchum. Just like its imaginative creator, his immortal song steadfastly defied categorization. Robert Alvin Von Hebb was born July 26, 1938 in Nashville. Both his parents were blind and musically inclined (they headed Hebb's Kitchen Cabinet Orchestra). Bobby was tap dancing at the tender age of three, he and his older brother Harold hitting the road that year with a vaudeville troupe, Jerry Jackson And His Hepcats. The Hebbs were then two-thirds of a dancing trio; Harold taught his pint-sized sibling his early moves as well as how to play the spoons, a crowd-pleasing talent Bobby never allowed to languish. Not lacking in ambition or courage, Bobby ventured into WSM-AM in 1950, intent on auditioning for a slot on the Nashville radio station that broadcast the Grand Ole Opry. WSM executive Jim Denny steered the lad in bandleader Owen Bradley's direction, and Hebb began performing with Bradley's orchestra. Country music kingpin Roy Acuff caught Bobby in action and invited him to sing, dance, and rattle his rhythmically complex spoons with his famous band, The Smoky Mountain Boys. It was all but unheard of for a country star to spotlight an African-American in a featured musical role. Harmonica specialist DeFord Bailey had been a member of the Opry from 1927 to 1941, but he was ancient history by the time Bobby came under Roy's protective wing. Hebb toured the South as part of Acuff's troupe, the hillbilly star ensuring that the youngster was treated with respect. Bobby even stayed in the same hotel room as Roy and his wife and son. Always eager to learn another instrument, Hebb was blessed to receive guitar tutelage from three of Music City's finest fretsmen: Joe Zinkan (better known for his upright bass exploits), Chet Atkins, and Hank Garland. It's also been alleged that Hank Williams offered him a bit of songwriting advice. But during the mid-'50s, Hebb took a short break from Acuff's employ to visit Chicago. There he crossed paths with rock and roll guitar pioneer Bo Diddley, reportedly participating in the Checker Records session that produced Bo's "Diddley Daddy." Soon Bobby returned to Nashville and Acuff until he enlisted in the Navy. There was time during Hebb's hitch to add trumpet to his growing musical arsenal (he played in a band while in the service). Following his naval stint, Hebb began to make inroads as a Nashville session guitarist, playing behind singer Roscoe Shelton and drummer Kid King for the Excello label. He also gigged behind Excello stalwarts Earl Gaines and Larry Birdsong. Harold Hebb had been associated with the label for a time as a member of The Marigolds, a vocal group fronted by ex-The Prisonaires lead Johnny Bragg that hit nationally in 1955 with the Latin-tinged "Rollin' Stone." At the dawn of the 1960s, Bobby made his debut single as a vocalist, reviving Acuff's 1942 classic "Night Train To Memphis" (Bradley was one of its three composers) as a R&B raveup for Nashville deejay John Richbourg's fledgling Rich label. Its flip "You Gotta Go" was an up-tempo blues that Bobby wrote himself. For his early '61 Rich encore, Hebb reached back for Don Redman's "Cherry," giving it a luxurious after-hours reading, and placing his own ebullient "Feel So Good" on the opposite side. The single was done at Cosimo Matassa's New Orleans studio with Mac Rebennack (Dr. John) on guitar and pianist James Booker in support. The date apparently was also the source of Hebb's lone 45 for the short-lived FM logo that year, which coupled two originals, the Ray Charles-styled gospel-enriched blues "I Found Somebody" and a hip swinger, "Atlanta G A." Before 1961 was over, Hebb set out for New York, where he got to know R&B veterans King Curtis, Bernard Purdie, and Jimmy Castor. Bobby landed a booking at a nightspot known as the Blue Morocco that lasted for more than a year. The joint was owned by Joe Robinson and his wife Sylvia. Mickey Baker and Sylvia had posted a 1957 R&B chart-topper with their hit duet "Love Is Strange," the pair wielding electric guitars that sliced like sharp knives. In the same tradition, Bobby & Sylvia waxed their own duet single at Cosimo's for the Battle label in 1962, but the playful Hebb-penned "You Broke My Heart And I Broke Your Jaw" had an uncomfortably violent storyline that made commercial acceptance unlikely ("I Wanna Know" was its flip). There was also a solo Hebb single for Mercury's Smash logo in 1962 pairing "Just A Little Bit More" and "Walk Me On Alone."
Between hanging out at a jazz club called Freddie's where he met Thelonious Monk and Stanley Turrentine and picking up stage pointers from young comedian Bill Cosby, Hebb was soon ready to try out a solo singer-songwriter act on the Big Apple circuit. Several of his band-backed demos from this period later ended up on wax in the wake of "Sunny," "Betty Lou From Ohio" seeing light of day on the Boom logo and "I Love Mary" being picked up by Scepter. Harold Hebb was murdered outside a Nashville nightclub on the day after President Kennedy's assassination in November of 1963, but contrary to legend, those tragedies weren't the primary catalysts for Hebb to write "Sunny." They may have figured into it somehow, along with some sad times he´d experienced and the Civil Rights struggle then in full swing. In one interview, he mentioned being lyrically inspired by a purple New York sunrise after a long night out on the town. In any event, Bobby would record "Sunny" for another Mercury subsidiary, Philips Records, where he was produced by Jerry Ross. The Philadelphia native had worked with Dick Clark prior to getting into songwriting and record production. In 1961, Ross' Sheryl Records had a hit with The Larks' "It's Unbelievable," while his Heritage imprint enjoyed a Top Ten pop seller late that year with The Dreamlovers' "When We Get Married." Ross also helmed The Sapphires' Swan label release "Who Do You Love" and Candy And The Kisses' "The 81" on Cameo, 1964 hits that Jerry penned with frequent collaborator Kenny Gamble. By the time Mercury assigned him to supervise Bobby's first release for Philips, Ross had a track record as a hitmaking producer. "(Mercury executive) Shelby Singleton introduced me to Bobby," said Ross. "Shelby brought me into New York in 1966 and put me in with the A&R department, and the first artist he assigned me to was Bobby Hebb." The two would make musical history together. "I took him into a demo studio," said Ross. "I said, 'Well, let me hear what you can do, just you and your guitar.' And he sang about 15 songs for me. And of course, 'Sunny' was one of them." Although he was headquartered in Philly, Ross conducted his Mercury sessions at New York's Bell Sound with a coterie of top sessioneers that included guitarists Vinnie Bell and Eric Gale. "Most of the records that I did early on that were R&B, my background singers were Nickolas Ashford, Valerie Simpson, and Melba Moore," said Ross, who recruited Joe Renzetti, a former Philly session guitarist, as his arranger for Hebb's first Philips session and many of his subsequent dates for the label. Surprisingly, "Sunny" was the last song waxed on February 21, 1966 at Bell Sound. First up was "Bread," a surging soul number about filthy lucre written by Hebb that would end up the flip side of "Sunny." Then came the Jimmy Roach-penned rocker "I Am Your Man" (featuring one of Bobby's fieriest vocal performances) and a relentless "Love Love Love," the work of Ross and Renzetti. Finally, before time ran out that auspicious day, they got around to laying "Sunny" on tape. Bobby's inspiring lyrics and riveting vocal were exquisitely supported by Renzetti's modulating arrangement, steadily building excitement from start to finish. "Sunny" broke out during the spring of '66, topping Cash Box's pop charts and catapulting to #2 pop and #3 R&B in Billboard as it went gold. Suddenly Bobby was in high demand, appearing on ABC-TV's Where The Action Is and Bill "Hoss" Allen's syndicated program The!!!!Beat. Hebb appeared as one of the preliminary acts on The Beatles' last American tour that summer along with The Remains, The Cyrkle, and The Ronettes, playing huge venues that included Chicago's International Amphitheater and New York's Shea Stadium. Over in Great Britain, they couldn't get enough of "Sunny." In September of 1966, no less than three versions charted, Bobby's own followed closely by covers from a solo Cher and a homegrown Georgie Fame. What's more, Wilson Pickett waxed a savage minor-key rendition in Muscle Shoals for his The Wicked Pickett album that year on Atlantic and Trini Lopez included it on his Reprise LP Now! the following year.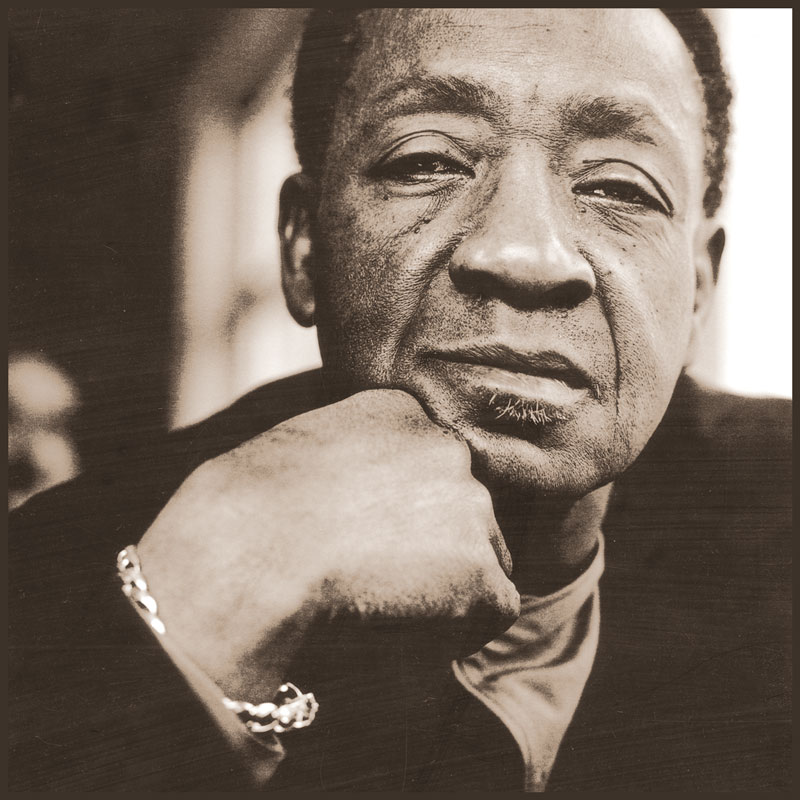 When you experience a career song like "Sunny," ascertaining where to go from there can be a challenge. "I said to Bobby, 'You've got to come up with another song. We've got to do a followup,' said Ross. "Bobby had Nashville roots, and I said, 'One of my favorite country songs is called "A Satisfied Mind." I'd like to do that with you.'" Written by Texans Joe "Red" Hayes and Jack Rhodes, "A Satisfied Mind" had been a hit in 1955 for three country acts: Porter Wagoner, whose RCA Victor version topped the C&W charts; Red Foley and his daughter Betty on Decca, and Jean Shepard for Capitol. Bobby's revival didn't musically resemble any of theirs. Renzetti's arrangement took a jaunty tack, and Hebb's vocal was injected with downhome soul (he obviously knew his way around country material). It was part of an eight-song session held at Bell Sound that comprised the rest of Bobby's debut LP. "'Sunny' was breaking very big with Bobby. We were sitting around one afternoon. I had just gotten a call from Irving Green, the president of Mercury Records, and he said, 'Good news! The record's going all the way! We need an album.' I said, whoa, we need an album. Well, let me get hold of Bobby.' Bobby and I had lunch that afternoon at a very popular restaurant in New York at 55th and 5th Avenue, Ruben's," said Ross. "So I said to Bobby, 'The record is breaking very nicely. We're gonna need an album.'" The rest of the selections on Hebb's Sunny LP were very much a mixed bag. Tin Pan Alley songsmiths Jimmy McHugh and Harold Adamson had written "Where Are You" for the 1937 film Top of the Town, while the blues-drenched "Got You On My Mind," written by New York songscribes Howard Biggs and Joe Thomas, had been a '52 R&B smash for singing saxman Big John Greer. Hebb came up with the upbeat R&B-laced "Crazy Baby" and "Yes Or No Or Maybe Not" on his own. Bobby did a fine job on "Good Good Lovin'," a Barry Mann/Cynthia Weil copyright recently introduced by The Blossoms, and the Van McCoy-penned "For You," a 1965 soul hit for The Spellbinders. The brooding "You Don't Know What You Got Until Until You Lose It" was written by Kenny Gamble and Jerry Ross and had been sung by Kenny on Columbia in 1964. It would also be memorably essayed by Jerry Butler on Mercury in '67 (Ross produced both of those versions too). Instead of situating Bobby's smiling face on its cover, the Sunny album was decorated with a photo of a female model: Bathsheba Davis, the wife of Chicago soul producer Carl Davis, whose lovely image also graced the front of Ramsey Lewis' Wade in the Water LP that year. Hebb took a pass on another song that Ross offered him. "'I've got a song that I've been holding for awhile because I always felt it was a hit,'" Ross told Hebb, "'written by a new young writer like yourself.' And I played him the demo of 'Apples, Peaches, Pumpkin Pie'. And Bobby said, 'Well, I don't know.' "What Bobby didn't know was that Joe Renzetti and I had already cut the track on 'Apples, Peaches' in Bobby's key, because we had decided that was going to be his next record if he didn't have another song that was really worthy of him. So Bobby said, 'No, I really don´t want to do that. I'd rather record songs that I really grew up with, or that I wrote.' And I respected that. But I said, 'Bobby, whoever I give this song to, they're going to have a number one record.'" Jerry was correct about the potential of the lighthearted "Apples, Peaches, Pumpkin Pie," written by Maurice Irby. He produced it for Smash on Jay And The Techniques, newcomers from Allentown, Pennsylvania, and the song proved a massive pop and R&B seller. But "A Satisfied Mind" did make some noise for Hebb as his Philips encore single, making a #39 pop/#40 R&B impression in the late autumn of 1966. Gamble and Ross collaborated on Bobby's next Philips offering, the sleek "Love Me," cut that November. Renzetti's modulating arrangement steadily gained momentum much the way "Sunny" had, perhaps a bit too much so: the song only made a #84 pop showing at the start of the new year. Ross reached outside his usual trinity of composers for Hebb's first release of 1967, the untypical ballad "Ooh La La," but it failed to chart. Ross co-wrote the buoyant B-side, "My Pretty Sunshine." Bobby and Percy Sledge both cut Dan Penn and Spooner Oldham's jubilant "I Love Everything About You" during the fall of '66, but Hebb had it on the shelves first the following spring. As usual, Renzetti handled the arrangements for that one and its hard-driving opposite side, "Some Kind Of Magic," the work of Ross, Renzetti, and Artie Kornfeld. When it didn't hit, Jerry's tenure as Bobby's producer came to an end. Philips sent Hebb to Memphis in 1967 for a session arranged by veteran trumpeter Gene "Bowlegs" Miller and produced by Curtis Johnson, Cleve Shears, and Jesse Butler under the aegis of Boo Frazier. Singing in a far more intense soul style than before, Bobby tore into another Penn/Oldham copyright, the blistering "Everything Is Coming Up Roses," and Memphis songsmith Darryl Carter's attractive "Bound By Love." The single was issued that autumn. Gamble and his new songwriting and production partner Leon Huff were building industry momentum in May of 1968 when they escorted Hebb into the studio to tackle their lavishly arranged composition "You Want To Change Me," allowing Bobby to write the mellow flip, "Dreamy." When that 45 didn't dent the charts in late summer, the singer's Philips tenure ended. Gamble and Huff would have considerably better luck with Jerry Butler at Mercury. Working with a new producer, James Flemming, Hebb moved over to the Epic label for his 1970 album Love Games. Hebb was recently divorced, and the album's contents (he wrote or co-wrote everything on the set) reflected his heartbreak with titles like "Grin And Bear It" and "The Love Bird Has Flown." Epic didn't bother to release a single from the LP. Bobby's songwriting talents did result in a major hit in 1971. Silky-smooth Lou Rawls cut "A Natural Man," penned by Hebb and comedian Sandy Baron, and Lou's MGM rendition soared to #17 on both the pop and R&B hit parades. Alas, Bobby never recorded the funky number apart from a riveting version on the PBS-TV program Soul where he accompanied himself on guitar. Hebb scored a surprise British hit with a reissue of "Love Love Love" from the Sunny album in 1972, the same year Cadet released a fresh stateside single on Bobby, "Woman In The Window," produced by Esmond Edwards and arranged by Horace Ott. Taking recording matters into his own hands in 1974, Hebb formed his own label, Crystal Ball Records, in Salem, Massachusetts. He wrote and produced his Crystal Ball single "Evil Woman," but the venture was short-lived. From there Bobby gravitated to New York's Laurie Records, where Joe Renzetti was pressed back into service to arrange "Proud Soul Heritage," Bobby's self-penned '75 single. Hebb's Laurie followup, a 1976 disco remake of "Sunny," made a little R&B chart noise early the next year. Bobby was living in Ann Arbor, Michigan in 2000 when Rüdiger Ladwig found him. The pair subsequently worked together on compiling two volumes of A Collection of Various Interpretations of Sunny for the Trocadero label. The two CD anthologies contained 33 vintage versions of "Sunny," including Bobby's own, that underscored the incredible wealth of contrasting renditions of Hebb's signature theme. Soul (James Brown, Marvin Gaye, The Four Tops), Jazz (Stan Kenton, Herbie Mann, Ella Fitzgerald, Jimmy Smith), Pop (Dusty Springfield, Jose Feliciano, Shirley Bassey), Rock (Gary Lewis And The Playboys, The Ventures) -"Sunny" was truly universal. Hebb recorded his third and final studio album, That's All I Wanna Know, at Black Sheep Studio in Düsseldorf, Germany, with the producer team Konstantin Wienstroer, Veit Lange and Jürgen Dahmen with Rüdiger Ladwig as the executive producer, and proving conclusively that his unique sound was as relevant and bracing as ever. . Released in 2005 on the Tuition imprint, the disc contained soul-steeped revivals of Syl Johnson's "Different Strokes," Little Milton's "We're Gonna Make It," and James Carr's title cut as well as remakes of gems from Bobby's heyday ("Love Love Love," "Bound By Love," and "Cold Cold Night," a Hebb/Phil Medley composition that Philips never issued). Bobby tipped his hat to Hank Williams with a brisk "Cold Cold Heart," and the set featured a lovely treatment of "Sunny" that paired Bobby with Astrid North, former lead singer of the German band Cultured Pearls. It marked the only time Hebb cut his trademark theme as a duet. Bobby Hebb passed away August 3, 2010 in his hometown of Nashville. Although he'll always be remembered for "Sunny," his recorded legacy is a lot richer and fuller than one certified 20th Century classic.
Bill Dahl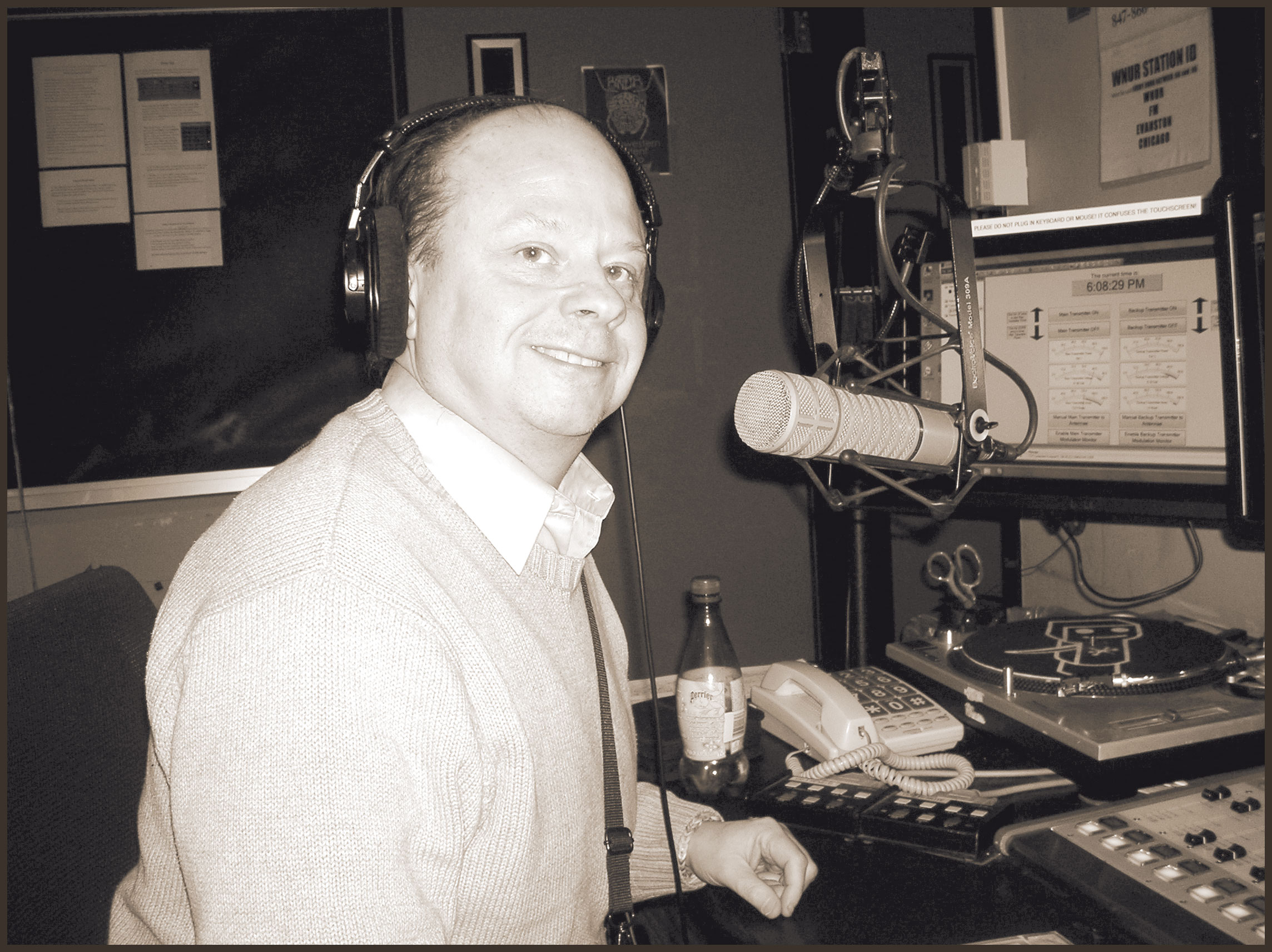 Lifelong Chicago resident Bill Dahl began writing about music professionally in 1977, though his love for R&B goes back to buying 45s by Fats Domino, Lloyd Price, and The Drifters. He's free-lanced for publications including Vintage Rock, Goldmine, Living Blues, Blues Revue, Blues Music Magazine, the Reader and the Chicago Tribune. Dahl is the author of Motown: The Golden Years (Krause Publications). He´s specialized in writing liner notes for CD reissues, focusing predominantly on music of the 1950s, '60s, and '70s (Soul, R&B, Blues, Doo-Wop, Rockabilly, Country, Rock`n`Roll). He has written for labels worldwide and often producing and compiling as well. He was nominated for a Grammy in 1998 as one of several liner notes writers for Rhino's Ray Charles Genius & Soul: The 50th Anniversary Collection. As producer/compiler of Bear Family's Plug It In! Turn It Up! Electric Blues 1939-2005 - The Definitive Collection!, Dahl won the 2013 Blues Music Award for Historical Album.
SOURCES
Goldmine No. 415, June 21, 1996: "Bobby Hebb—Thank You for the Sunshine Bouquet," by Joseph Tortelli
BMI.com website: repertoire.bmi.com/startpage.asp
Discogs.com website:www.discogs.com/Bobby-Hebb-Love-Games/release/2567428
45cat.com website: www.45cat.com
Wikipedia.com website: en.wikipedia.org/wiki/Bobby_Hebb
YouTube.com website: www.youtube.com/